School Name
Chrysalis High, Yelahanka New Town, Bangalore
School Website
www.chrysalishigh.com
School Name
CHRYSALIS KIDS, Whitefield, Bangalore
School Website
www.chrysaliskids.com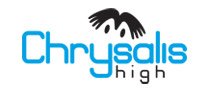 School Name
Chrysalis High, Whitefield-Sarjapur Road, Bangalore
School Website
http://chrysalishigh.com
Address
219/3 & 219/5, Gunjur, Whitefield Sarjapur Road (3km from Forum Value Mall, Whitefield & 8km from Wipro, Sarjapur Road), Bangalore – 560087, Karnataka
School Name
Nigli's Pre-School, A. Narayana Pura, Bangalore
School Website
http://www.nigli.in
Address
#2,3 & 4, Opp. St. Johns Church, 5th Cross, Nagappa Reddy Layout, Akash Nagar, A. Narayana Pura, Bangalore – 560016
School Name
Legacy School, Bidarahalli Hobli, East Taluk Bangalore
School Website
http://www.lsb.edu.in
School Name
Beyond Horizon Preschool, Whitefield, Bangalore
School Website
http://www.beyondhorizon.in

School Name
Little Explorer's Academy, ITPL Main Road, Bangalore
School Website
http://lea-bangalore.net/
School Name
Carmel High School, Basaveshwaranagar, Bangalore
School Website
http://www.carmeledu.com/
Address
Carmel High School, 2nd Block, 3rd Stage, Judges' Colony, West of Chord road, Basaveshwaranagar, Bangalore 560079.
School Name
Jain Heritage School, Hebbal, Bangalore
School Website
http://jhs.ac.in
Harvest International School is promoted by a dedicated team of Educationists, NRIs, IITians and Industrialists who have come together with a common goal of providing stress free education which extends beyond the classrooms. Harvest offers CBSE curriculum from Kindergarten through twelfth grade with a choice of international curriculum from the early grades.
Name of school:
Harvest International School, Bangalore
School Address:
Kodithi Village, Carmalram Post, off Sarjapur Road,
Near Kodithi Silk Farm, Bangalore 560035.
Email: harvestintschool@gmail.com
Tel: +91 80-32963716, 25724173
Mobile: +91 9845034342, +91 9845914110