School Name
Saandeepani Academy for Excellence
School Website
http://saandeepani.in
Address
90/75, Sompur Gate, Sarjapur, Bangalore 562125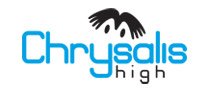 School Name
Chrysalis High, Whitefield-Sarjapur Road, Bangalore
School Website
http://chrysalishigh.com
Address
219/3 & 219/5, Gunjur, Whitefield Sarjapur Road (3km from Forum Value Mall, Whitefield & 8km from Wipro, Sarjapur Road), Bangalore – 560087, Karnataka
Harvest International School is promoted by a dedicated team of Educationists, NRIs, IITians and Industrialists who have come together with a common goal of providing stress free education which extends beyond the classrooms. Harvest offers CBSE curriculum from Kindergarten through twelfth grade with a choice of international curriculum from the early grades.
Name of school:
Harvest International School, Bangalore
School Address:
Kodithi Village, Carmalram Post, off Sarjapur Road,
Near Kodithi Silk Farm, Bangalore 560035.
Email: harvestintschool@gmail.com
Tel: +91 80-32963716, 25724173
Mobile: +91 9845034342, +91 9845914110
Mr. Srinivasan is the Founder and   Chairman of GEAR [Gifted Education And   Research] Foundation, Bangalore. This school applies the principles of gifted education to develop every child into a gifted child. The concept of this school is a school beyond walls.

Delhi Public Schools have been serving the society in the field of education for the last 56 years with the motto "Service Before Self". Mr.  Ashok Chandra is the chairman of DPS society.
Followed by the success of DPS Bangalore South and DPS Bangalore North; DPS Bangalore East is established to meet the demands of eastern region of the city.
PRIMUS is an international school located in Sarjapur, Bangalore. It is run by the PRIMUS Trust. Mr. T. P. Vasanth, Mr. S. Suryanarayanan and Captain Unni Krishnan are the Managing Trustees of that Trust.
The vision of PRIMUS school is:
To provide school education that ensures academic excellence, empowers students and arms them with faculties that will help them conquer their dreams.
Indus International school believes in comprehensive and holistic education through developmental approach. The emphasis is on development of multiple intelligence. The school is owned by Indus Trust with Lt. General Arjun Ray being the chief executive officer. The school has very prominent names on its board of trustees including Sushil Mantri (leading real estate developer of Bangalore) and Mr. Kumar Malavalli (co-founder of Brocade Communications).
Greenwood High is an international school located on the Whitefield-Sarjapur near Dommasandra Circle. The school is managed by a team of Academicians of vast experience in the field of education both in India and Abroad. Greenwood High has been set up as a bridge between the best of the East and the West.
Read more
The International School Bangalore (TISB) is one of the premier education institutes in Bangalore. It is a private school founded by Dr. K. P. GopalKrishna and is a sister school of National Public Schools, Bangalore.
The focus of the school is not only on academic excellence but also on all-round development of students. The students are mostly from rich NRI families as the fees is very high.
The other thing about this school is that their session ends somewhere in August so most of the Indian competitive exams are over by then. The staff at TISB said their focus is on getting students into premier institutes in USA, UK, Australia etc.
Inventure Academy is an international school located in the Whitefield – Sarjapur area. It has been founded by Irfan Razack (CEO of the Prestige Group, property development company in South India) and Nooraine Fazal. The school has on its board of advisors, a host of renowned personalities some of which are: Prof. N. Balakrishnan Associate Director, Indian Institute of Science (IISc), Bangalore; Prakash Padukone Director, Prakash Padukone Badminton Academy, Bangalore; Prof. Sadagopan Founder Director, Indian Institute of Information Technology (IIIT), Bangalore.