Chrysalis High, Whitefield-Sarjapur Road, Bangalore
Rate the school:
Print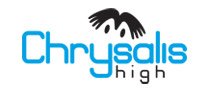 School Name
Chrysalis High, Whitefield-Sarjapur Road, Bangalore
School Website
http://chrysalishigh.com
Address
219/3 & 219/5, Gunjur, Whitefield Sarjapur Road (3km from Forum Value Mall, Whitefield & 8km from Wipro, Sarjapur Road), Bangalore – 560087, Karnataka
Contact Details
Phone: +91-8861063812 / +91-8861063814 Email: support@chrysalishigh.com
Affiliations
ICSE
Principal Name
Ms. Archana Srivastava
Year School was Established
2012
Grades
Nursery to Grade VIII
Type of School
Day
Medium of Education
English
Admission Information
Admissions begin from 1st Oct. Only 2 additional sections per grade. Admissions strictly on first come basis.
School Timings
Nursery, Jr. KG & Sr. KG: 8.15am to 12.15pm Grade I onwards: 8.15am to 3.00pm
Fee Details
Total fee for the year (2013-14): Nursery, Jr. KG & Sr. KG: Rs. 66,000 Grade I – IV: Rs. 80,000 Grade V – VIII: Rs. 84,000 One time admission fee: Rs. 25,000 Above fee includes books, curriculum, stationery, field trips, library fee, CHAMPS (Sports) Fee etc.
Facilities / Infrastructure Details
Football ground, cricket, semi Olympic size swimming pool, 100 meter skating rink, basketball court, Yoga, Chess, Dance, Theatre, Music. Transport, day care & cafeteria facility.
Additional Information about School
Highly experienced team with over 40 years of collective experience. Child-centric curriculum which helps the teacher understand each child & bring out the best in him/her.